The PlanTech Advantage
PlanTech was born from an idea that small to medium sized businesses don't need to suffer through sub par technology support. Owners Brendan McGree and Preston Lewis each brought over 12 years of experience and training in technology support to form PlanTech in 2014 and have had great success since then. PlanTech has a strong customer base who loves to provide stellar recommendations to the outstanding work PlanTech performs.
---
A Company That Cares
We care about your business, and seeing it succeed with technology is a huge step in the right direction towards its overall success. Allow us to meet on-site at your business to discuss and analyze your technology needs.
PlanTech is not tied to any one method or technology, we find the appropriate solution for YOUR business. And our years of experience allows us to implement it correctly and in a timely fashion.
The PlanTech Advantage is always having a technology expert looking over your business and making sure you and your employees are safe, secure and up to date on the latest technology trends.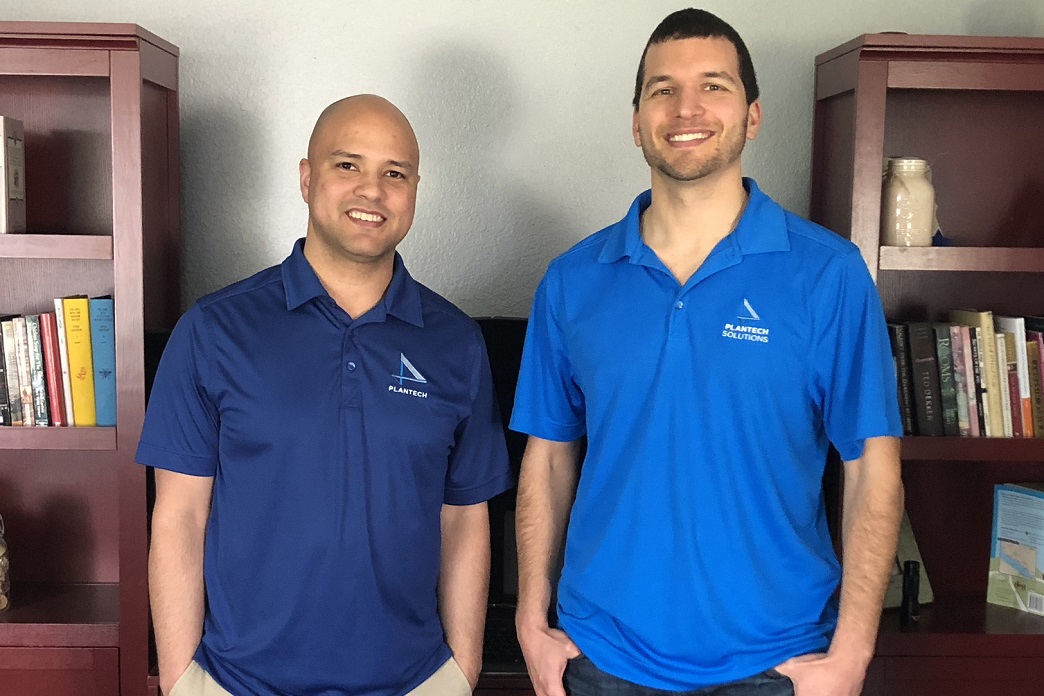 Security is a Must
You don't have to be an expert to understand that security in today's world is an absolute must.
But it requires an expert to implement technology security robust enough to stand up to the harshest of attacks.
PlanTech will implement and maintain the high standards of security for your business and help aid your largest attack surface, your employees.
Quick Solutions to Complex Problems
Slow computers, slow wireless, unreliable or unknowledgeable IT support. Sound familiar?
These are all common themes amongst the businesses we take over support for, but that doesn't make it acceptable.
PlanTech will provide quick answers to complex problems and get it right the first time.
Saving Time & Money
The soft costs of employee downtime. Real costs for over paid or unnecessary subscriptions. We'll break down your technology woes in the simplest of terms to allow you to make the best decision for your business.
Simple Terms = Correct Decisions
We're technology experts, but we're also people. We relay information to our business customers in terms that they can understand, and allow them to make the final decision on how to move forward. We look out for your business and put you in the greatest position to succeed.
We will always provide our recommendation along with several options, but the final decision is yours. It's your business after all, not ours!
---
Email Us or Call Us at 206-265-9405 Today!
---